| | |
| --- | --- |
| Departure Time | 06:00 |
| Duration | 11 Days 10 Nights |
| Max People | 16 |
| Booking Deadline | 90 days in advance |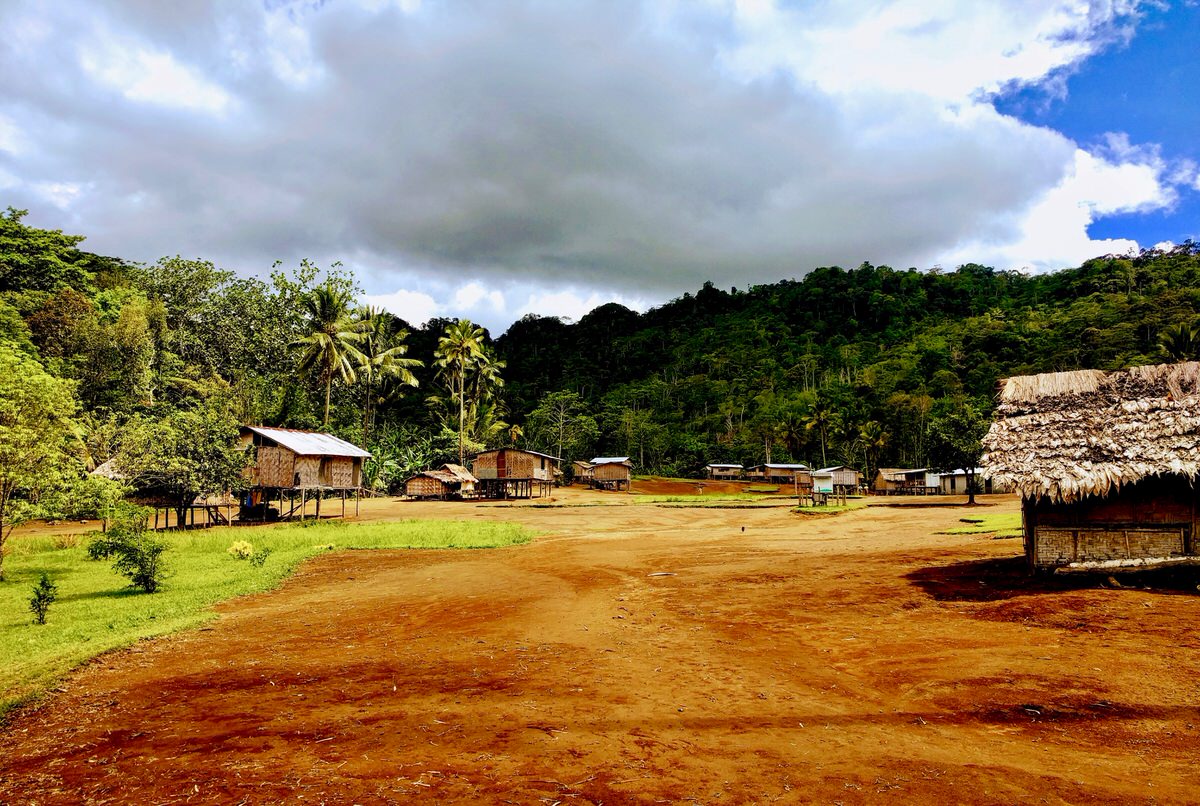 We are happy to provide the day-by-day itinerary below for your trek along the Kokoda Track. Depending on timing and conditions, we also incorporate a 'mystery experience' at a 'to be announced time and place' for our trekkers. It will be designed to provide you with an opportunity to experience something special in addition to what is below that will not only incorporate the PNG culture and interaction with the residents of the villages, but it will also add a special memory for you when you are home and reflecting back on your visit along the Kokoda Track.
While the Track offers an opportunity for an act of historical pilgrimage for some, the ability to take a step closer and learn about remote Indigenous communities and cultures is the reason for many others to commit to the challenge of a journey along the Kokoda Track.
Day 1

PRE-TREK ARRIVAL – JACKSON'S INTERNATIONAL AIRPORT, PORT MORESBY

Upon your arrival at the above airport, you will be met by an Indigenous Kokoda Adventures (IKA) representative who will ensure your transfer to the hotel where you and your fellow trekkers will spend the night (in a little bit of luxury) before heading out in the early morning.

There will be a pre-trek gathering in the evening where you will have the opportunity to meet your fellow trekkers, the group leaders and some of the porters and have a group dinner together.  After the meal, you will be briefed about the challenge you are about to embark on and this is where IKA will gather and record your insurance information and other paperwork necessary for the trip that we have not yet received. A quick reminder that emergency evacuation insurance is mandatory, and we do require proof of this. If in doubt as to where to obtain this, we have a link on our website to Global Rescue and they provide not only travel insurance but emergency evacuation insurance as well.

After the briefing, you (should) head to bed early and enjoy your hotel room and bed as it is fair to say that the next few days may be a little less comfortable.

Included:

Overnight at the Holiday Inn Express in Port Moresby

Day 2

PORT MORESBY TO KOKODA (DENIKI CAMPSITE) APPROXIMATELY 3 HOURS

We take an early morning-chartered scenic flight over the valleys and ridges of the jungle to Kokoda Village where we will meet our porters and guides for our trip.  Once the group is ready, we set off from Kokoda to Deniki. Along the way you will pass by lush foliage, rubber plantations, butterflies, and memorials.  There will be a short briefing by your trek leader about the war efforts and about the war markers that you will see along the way.

We now begin our climb over the infamous Owen Stanley Range.  We continue, heading for Deniki, where we will spend our first night.

Included:

Accommodation: Village Hut
Breakfast (Port Moresby), lunch, dinner

Day 3

DENIKI TO ALOLA VILLAGE (APPROXIMATELY 7 HOURS)

Today we continue on to Isurava Village.  We trek to the Isurava Memorial which was opened on the 60th anniversary of the battle and stop for a rest. Make sure you take in the views from almost every angle and take in the stillness and quiet of the jungle.

We push on and trek to Alola Village, making sure to look back to admire the spectacular views of the spectacular ridges of Kokoda Valley.

Included:

Accommodation: Village Hut
Breakfast, lunch, dinner

 

Day 4

ALOLA VILLAGE – TEMPLETON'S CROSSING (APPROXIMATELY 7 HOURS)

Today we trek to Iora Creek. Weapons pits are visible as are the towering trees and plants that are indigenous to this area. Listen carefully as you hike and make sure you glance up to the treetops occasionally where a Bird of Paradise might be visible. We continue our trek to the Templeton's Crossing campsite where we stop for the night.

Included:
Accommodation: Village Hut
Breakfast, lunch, dinner

Day 5

TEMPLETON'S CROSSING CAMPSITE TO EFOGI VILLAGE (APPROXIMATELY 10 HOURS)

This morning we depart the campsite make the climb to Kokoda Gap and enjoy the spectacular views back down beyond the Kokoda Plateau, continuing the climb to Mt. Bellamy.  This is the highest point of the Track and is definitely worthy of a photo or two. After this, we enter the moss forest and continue through to the Tovovo Lookout, with the views of Naduri, Efogi and Brigade Hill.  The trek continues down to Naduri Village where we continue and follow the track down the steep path to Evoge Creek. We make the steep climb up the other side and journey on to Launumu Village.

From Launumu Village, we trek down and cross Kavae Creek and walk on to Efogi Village.  Efogi Village is the largest village on the Kokoda Track with a museum, first aid post and a landing strip.  Here we will take some time to explore the village and meet some of the friendly local people who welcome us to their home.  Efogi Village is our stopping place for the night.

Included:

Accommodation: Village Hut
Breakfast, Lunch, Dinner

Day 6

EFOGI VILLAGE TO MENARI VILLAGE (APPROXIMATELY 5 HOURS)

Today we climb Brigade Hill. Once at the top, we take a few moments to quietly reflect on the legacy that your porter carries with him, the legacy the porters all carry – the bravery and sacrifice made by their forefathers to support the Australian soldiers in their defence of the track where we now walk.

We now follow the Track down the ridge to Vabiavi River and then make the climb up to the village of Menari. Menari is a large village where we will spend some time getting to know the local people and taking a swim in a slow-moving river/creek is our reward for our hard work.  If we are lucky, the children might reward our trekking efforts with a sing-sing, a beautiful performance that you will likely remember for many years to come.  

Included:

Accommodation: Village Hut
Breakfast, lunch, dinner

Day 7

MENARI VILLAGE TO NAORO VILLAGE (APPROXIMATELY 4 HOURS)

Today we climb to the crest of Ladavi Saddle to the Menari Gap.  We cross the Naoro River and continue on to Naoro Village where we will be overnighting.

Included:

Accommodation: Village Hut
Breakfast, lunch, dinner

Day 8

NAORO VILLAGE – IORIBAIVA VILLAGE (APPROXIMATELY 7 HOURS)

Today we climb the Maguli Range to the top at Mogolonumu then we follow the Track south. We follow the Track down to Ofi Creek where we then make the steep climb to Ioribaiwa Ridge.  We make our way down to Ioribaiwa Village where we stop for the night to give our legs a much needed rest.

Included:

Accommodation: Village Hut
Breakfast, lunch, dinner

Day 9

IORIBAWAI VILLAGE TO GOLDIE RIVER (APPROXIMATELY 5 HOURS)

Today we walk down to Va'ule and climb Imita Ridge. We will descend to the area of the 'Golden Staircase'. We continue to trek down passing Good Water Campsite and continue through the abandoned village of Uberi to Goldie River. Goldie River is our stopping place for the night.

Included:

Accommodation: Tent
Breakfast, lunch, dinner

Day 10

GOLDIE RIVER TO OWERS CORNER (APPROXIMATELY 45 MINUTES)

Today is our last climb on the Track.  We make the final push from Goldie River to Owers' Corner so make sure you are warmed up properly and mentally ready for the final push. Enjoy the final physical exertion as it will be over before you know it.

At Owers' Corner, our vehicle will be waiting and will take us back to Port Moresby.  However, before we go back to the hotel, and with time permitting, we will make a stop or two to showcase additional highlights of the area. For those departing right after the trek, this will provide you with what might be your last opportunity to experience a local business that directly supports the local community.

Once at the hotel, after a hot shower and a meal, you have free time to take a cab to see some of the city or you are welcome to stay at the hotel for some relaxation time. There is no scheduled dinner however, an optional good-bye dinner with your fellow trekkers would be a fitting way to end your epic journey.

Included:

Accommodation – Hotel
Breakfast

Day 11

PORT MORESBY – DEPARTURE DAY

Departure day. You are free to depart anytime.

We look forward to seeing you again in Papua New Guinea!

Note:
Accommodation along the Kokoda Track is in Village Huts with the exception of Day 9.
Indigenous Kokoda Adventures reserves the right to vary the trek's itinerary/schedule in the event of unforeseen circumstances.